These calendar holders or wall hangers are made in America, hand made in my shop located in
Preston, Connecticut.
Please be aware these are custom handmade pieces and
prices and availability is subject to change without notice.

Please contact me if you are interested in any of the item you see here
Standard shipping for calendar holders is USPS Priority, $8 each, in the continental US
OSPREY WOODCRAFT
AMERICAN MADE HANDCRAFTS
AND GIFTS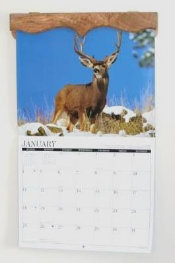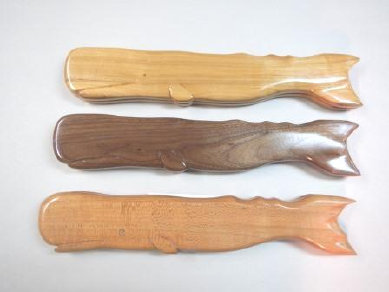 Wooden Calendar Holders or Wall Hangers
Mission Style Wall
Calendar Holder
13 inch, $30
Fridge or Magnet
Calendar Holder
9 inch, $30
Fridge or Magnet
Calendar Holder
12 inch, $35
Early American Style Wall
Calendar Holder
13 inch, $35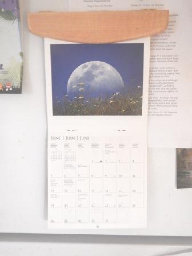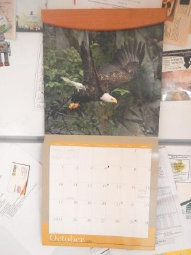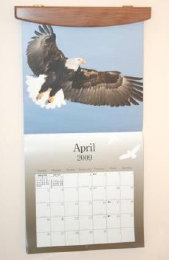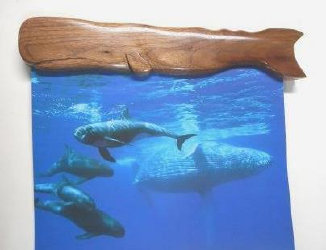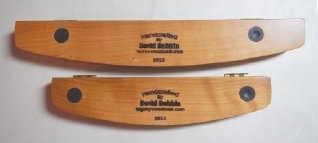 The back of the Mission and Early American Calendar Holders have 2 slots for mounting to the wall. The slots fit a standard construction or sheet rock type screw.
The Fridge Calendar Holders have 2 very strong Rare Earth Magnet on the back for mounting on a metal surface. like refrigerator or file cabinet.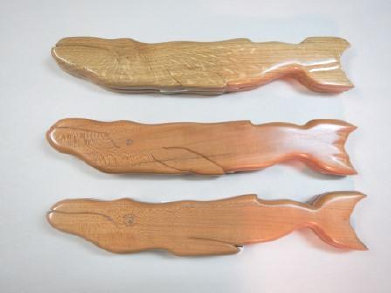 Sperm Whale Calendar Holders
Everyone is tired of the top corners of their calendars folding over by midyear or all those holes in the wall from the push pin when you change the pages. This is the solution. This unique, simple idea will add a special touch to your calendar.
These calendar holders are great unique gifts or will dress up your own wall calendar.
These wall calendar holders or calendar wall hangers are handcrafted from a variety hardwoods with a polyurethane finish, solid bass hinges and a rare earth magnet latch.
Some of the available woods are
Apple, Cherry, Oak, Maple, Red Cedar, Black Walnut, and English Walnut,
Click on the photos to see the latest up dates to the Calendar Holder Inventory
13" Mission wall calendar holder, Apple wood, knot,
13" Spalted Maple, Early American wall calendar holder
Humpback Whale Calendar Holders.
12" magnet / fridge calendar holder, Tiger Maple
13" Spalted Apple Calendar Holder
9" Figured Apple, Magnet / Fridge Calendar Holder
Credit Cards accepted by phone
SUPPORT AMERICAN CRAFTERS
BUY AMERICAN

Web Page Updated 12/8/2016